Upcoming Workshops and Events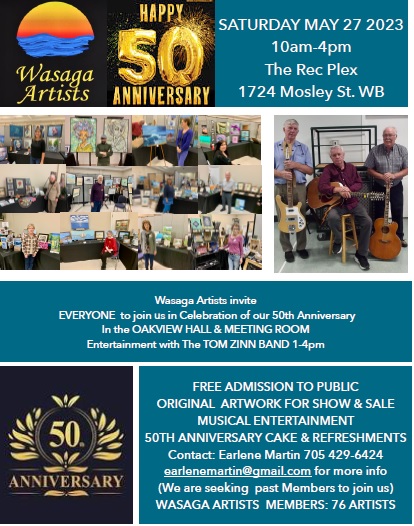 Watercolour Workshop
with Susan Walker – Ing
March 21, 2023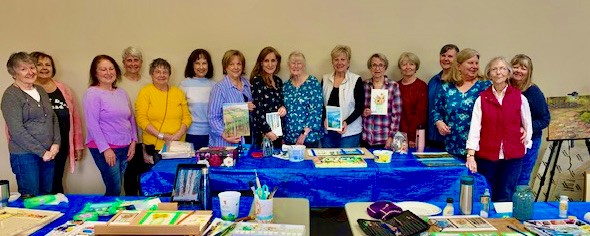 Great afternoon was had by all who attended Susan's watercolour workshop.
Seniors Wish Foundation – November 15, 2022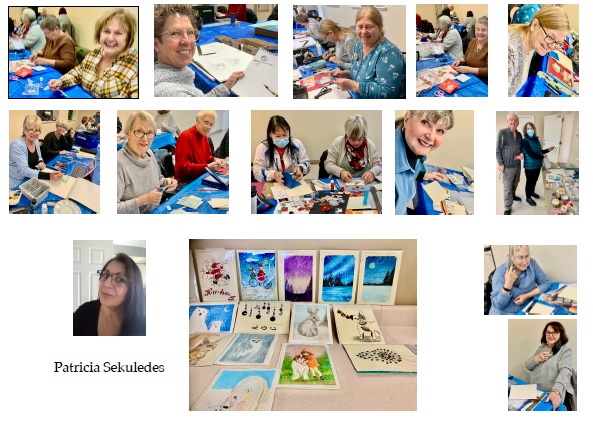 Wasaga Artist "Linda Prentice" organized a wonderful Outreach Program for Wasaga Artists to participate in via the "SENIOR WISH FOUNDATION". Wasaga Artists enjoy using their talent of Art to do outreach programs to Seniors Homes & Youth Groups.
This year Wasaga Artists made Original Christmas Cards which will be Distributed to lonely Seniors everywhere in our Community & beyond. Special thanks to Patricia Sekuledes (photo directly above & her generous donations of her original Christmas Cards) and…… to Linda Prentice for organizing this rewarding opportunity utilizing Art "for the greater good"! Wasaga Artists also donate Original Artwork to Campbell House every year.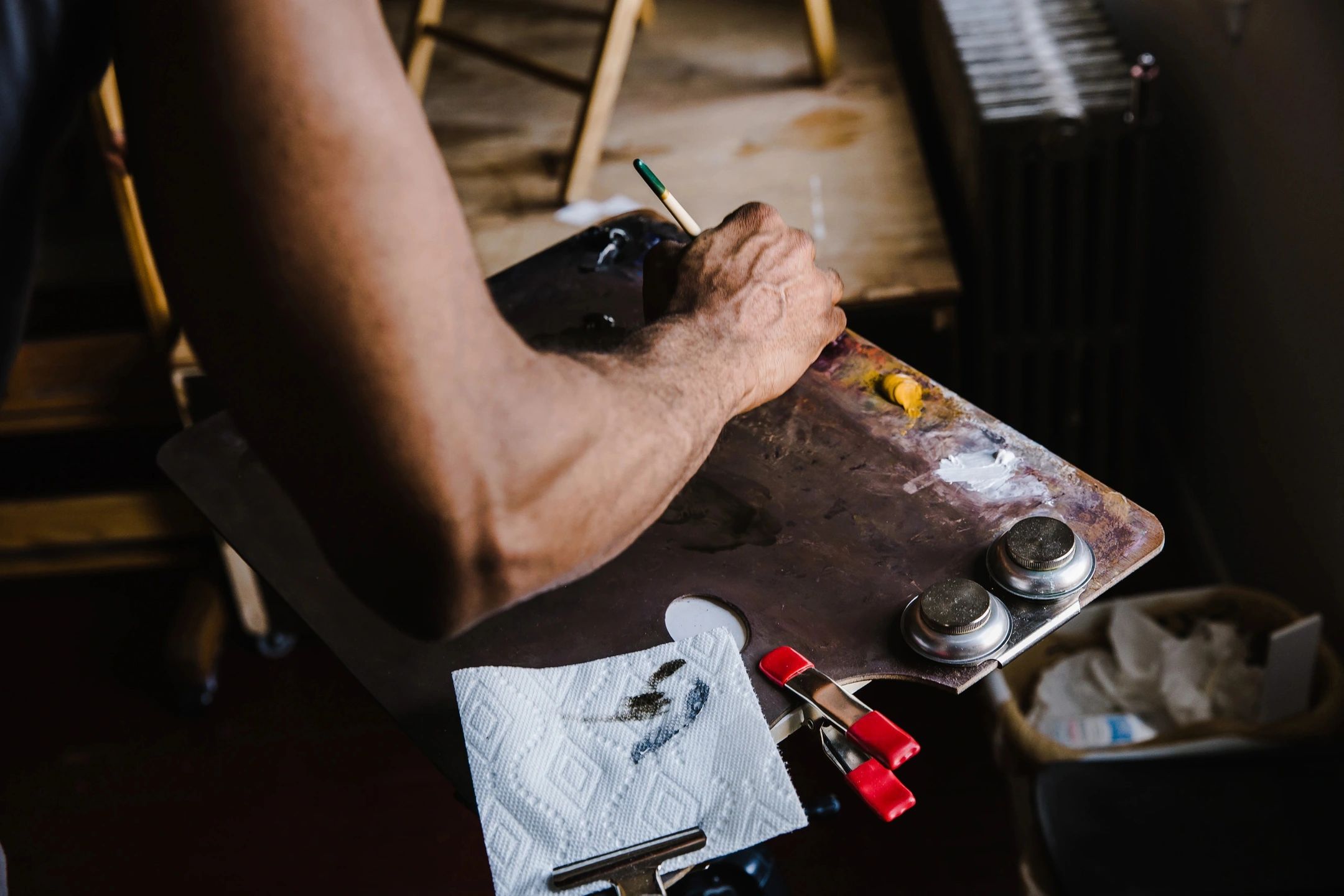 Create Together on Tuesdays
We are happy to be back together again! Creating in the Oakview Room at the Wasaga Beach RecPlex every Tuesday from 1pm – 4pm.
If you are not yet a member but are wishing to join us, please reach out!
Our Art Galleries
The Wasaga Artists may display their artwork on the walls of the RecPlex in the Oakview hallways, as well the front entrance of the Wasaga Beach Town Hall.
Original Artwork will be displayed continuously on a rotational basis.
*Covid-19 has put on a pause on all access to our gallery space and we will inform our members when it is safe to rotate their artwork.*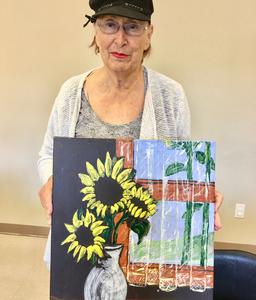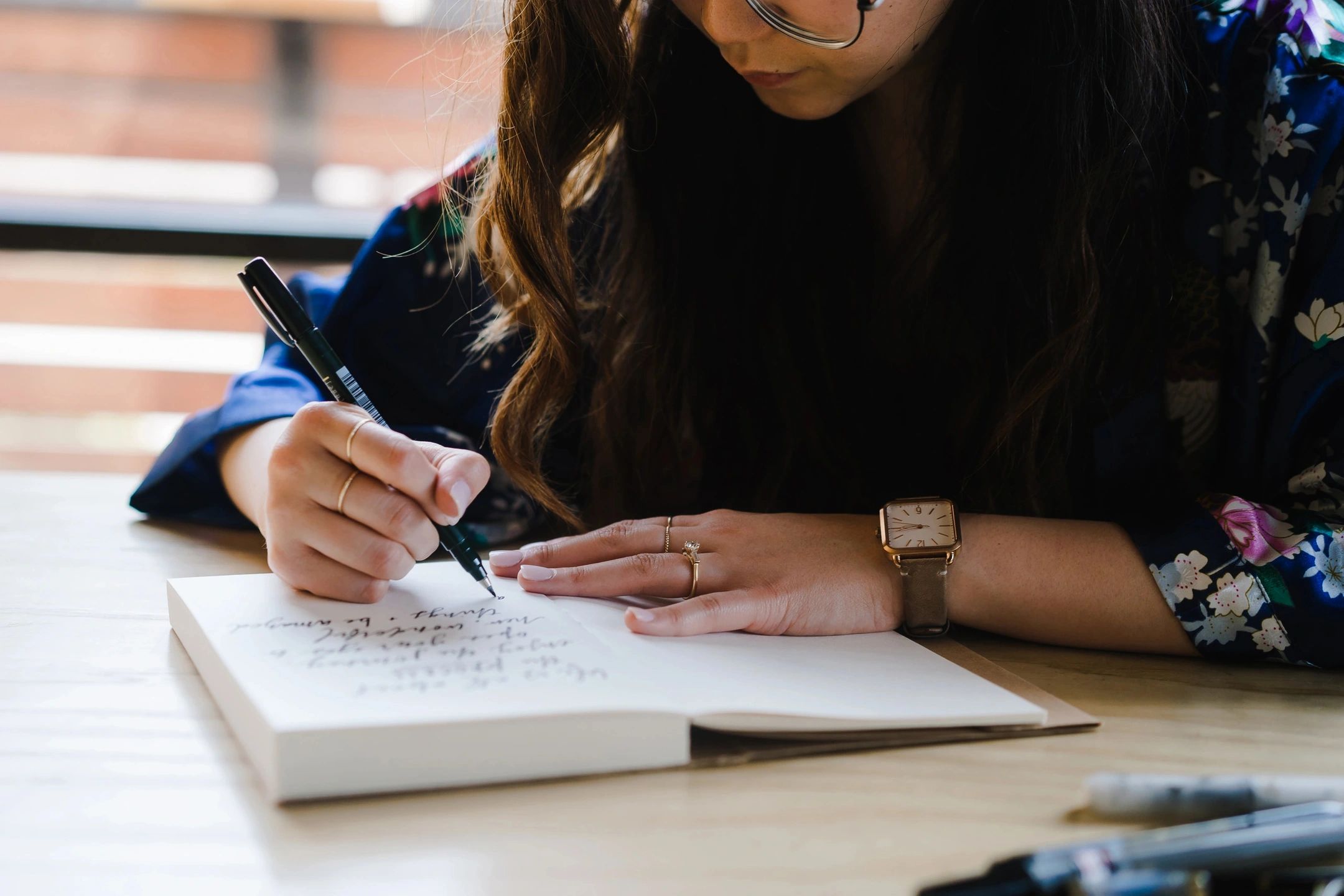 Click here to see some sketches from our artists!